Offering cultural and social programming to families.
Young Mothers Together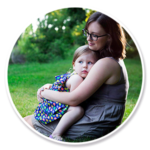 Young Mothers Together (YMT) is a completely voluntary, community-based program geared to serve young mothers within the Greater Harrisburg community to become strong, empowered, and independent women and mothers.
---

Ladies in Training Program
Ladies in Training (LIT) was designed to empower girls to reach their fullest potential through skill building, mentoring, and self-discovery. Our goal is to connect our young ladies with as many community resources and women as possible throughout their LIT journey.
---

Scholarship Opportunities
We have two scholarship opportunities at the Center: the Towanda Acey College Scholarship for local High School students and the Welliver Program Scholarship. Please fill out our online forms to consider being chosen.
---

Community Initiatives 
The Center offers a number of community-based programs that cover cultural, social service, basic needs, leadership, and recreational needs for children and their families.